Today's post isn't about music. It's about what's going on in Ukraine.
(Well, there will be music at the end, but I didn't know that when I started writing.)
My parents were from Eastern Europe. My mother was from Estonia, one of the three Baltic countries that were occupied by the Soviet Union from 1940-1991. In fact, she escaped from Estonia during the second occupation of 1944 (there was a brief period where the Nazis were in charge) and fled to …. Germany.
I asked why Germany and not SWEDEN, to where a lot of Estonians had fled. Her answer was, "That's the way the boat was going."
Makes sense. I guess.
My dad was from Slovenia, which has a rather confusing history, but it was part of Yugoslavia beginning in 1918 and lasting until 1989. He had been held in an Italian prison camp until after the war was over, and went to Germany, where he met my mom in a DP camp.
That's displaced persons. Displaced persons are defined as:
a third-country national or stateless person who has had to leave their country or region of origin, or has been evacuated, particularly in response to an appeal by international organisations, and is unable to return in safe and durable conditions because of the situation prevailing in that country …. in particular:
(i) a person who has fled areas of armed conflict or endemic violence;
(ii) a person at serious risk of, or who has been the victim of, systematic or generalised violations of their human rights.
What it comes right down to is that my parents were refugees.
I know very little about my parents' wartime experiences. They didn't want to talk about them. I knew that my grandmother was raped and murdered by Communist soldiers and that my father found her dead. I didn't know the circumstances under which this happened and how he found her until after he had died. It's very graphic and horrific – let's just say they guaranteed that she couldn't run away. Or put up any kind of struggle.
(This explains why I wasn't allowed to wear red as a child, when all I wanted was to wear a red plaid jumper on my first day of first grade. "What are you, a Communist?" "No, Daddy, I'm six.")
So what does my family history have to do with Ukraine?
The people in Ukraine are fighting for their own sovereignty. Like the Estonians and the Slovenians and so many others, they fought hard for their independence, and gained it in 1991 when the Soviet Union fell.
Ukraine is the second largest country in Europe, after Russia.
If Putin can overcome Ukraine, what about the other countries?
What about the tiny little Baltic countries?
What about Poland? Or the Czech Republic?
Or all the countries that were swallowed up by the Soviet Union that gained their independence only a little over 20 years ago, after 70+ years of Soviet dominance?
What about the Russian people who are not being informed of what's going on? Who are threatened with imprisonment for using the word "war" instead of "peacekeeping mission?" Who are being thrown into jail for protesting what's going on?
I stand with Ukraine.
Not THE Ukraine, because that's a region in the Soviet Union. Ukraine is a country, a sovereign country.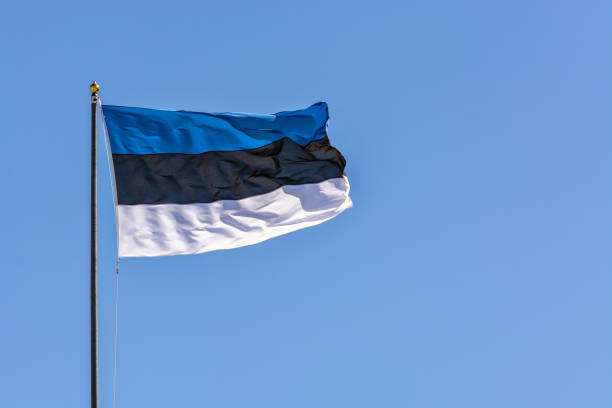 Can't we all just – let it go? (I had to make it about music SOMEHOW.)